What is local search engine optimization?
Local search engine optimization is a great way to boost your business' visibility online and attract more customers. It's also a relatively inexpensive online marketing strategy, and it can be very effective at increasing your brand awareness. In this article, we explain why local SEO is so important for small businesses in particular—and how you can get started with it.
READ: How to Get Local SEO Traffic Near Me | Master Local Intent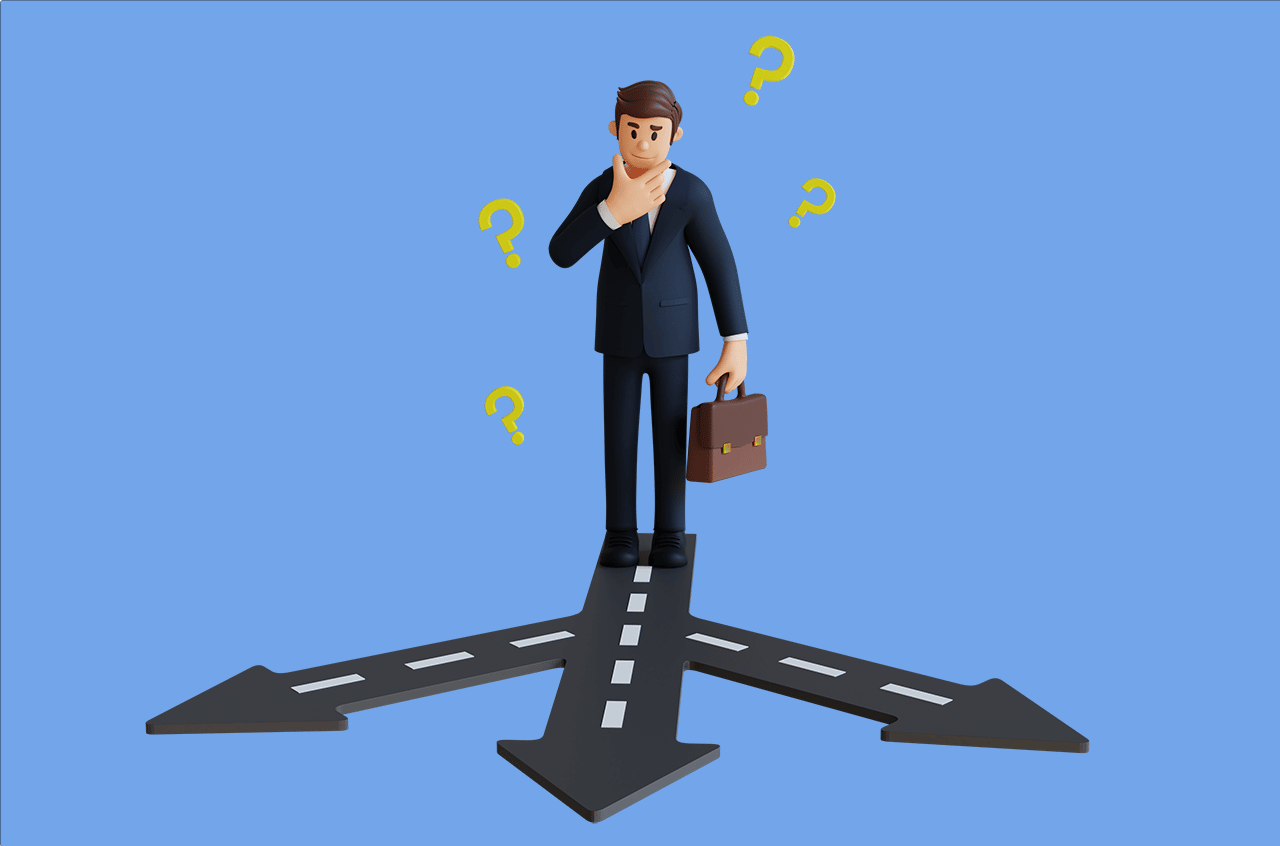 According to BrightLocal's Local Consumer Review Survey, an overwhelming 77% of consumers 'always' or 'regularly' read online reviews for local businesses in 2021.
This is up from just 60% in 2020. This number should be no surprise, as research from Forrester shows that consumers trust online reviews as much as personal recommendations. Read BrightLocal's 2022 Local Consumer Review Survey 2022.
According to a study by BrightLocal, the best way to get more positive reviews is by providing great service and creating a positive customer experience. If you want your customers to leave you a review, you need to make sure they have an amazing experience with your business.
Google has written guidelines on how to represent your business on Google.
Social media is a powerful tool for your business but focusing on optimizing for local search engine results is equally important.
Social media is a powerful tool for your business, but focusing on optimizing for local search engine results is equally important. Local search engine optimization (SEO) is the process of increasing your business' visibility for geographically-related searches. The more you know about this type of SEO, the better equipped you will be to take advantage of it! Moz has written a helpful guide on local search engine optimization that you can also read to further your education on the subject.
Local search engine optimization (SEO) is the process of increasing your business' visibility for geographically related searches.
Local search engine optimization (SEO) is the process of increasing your business' visibility for geographically related searches. It's not just about getting your website to rank in Google. Local SEO is about making sure that Google and other local search engines know what you do, what you offer, where you are and more.
In a nutshell, if someone is looking for something near where they are, they want to be able to find it quickly on their phone or tablet.
READ: What is SEO / Search Engine Optimization?
The goal of any SEO campaign is to increase the number of visitors to your site by ranking high in the search results from popular search engines like Google & Bing.
This can be achieved through a number of methods such as link building, content development, keyword research and more.
SEO is a long-term strategy that takes time for results to show. It's not something you can do overnight or expect immediate results from. Ideally, it should be done gradually over several months or years because this will allow you time to build up organic backlinks that will eventually help drive traffic toward your site organically without having to pay for advertising (such as Google Ads).
If you know what your customers are looking for, you can use keywords to build a relevant list of terms.
Once you know what your customers are searching for, it's time to build a list of relevant keywords. You can start by identifying which words or phrases people use most frequently when they're looking for what you offer. The best way to do this is by looking at your site analytics and seeing how many times people have used certain terms in order to find your website or contact information.
Once you've got a good idea of the keywords that would work best for your business, think about how well each one fits into the context of what you're offering. If someone is searching for "organic dog food," but all of their options are dry kibble (which isn't organic), they might be disappointed if they end up buying from you instead!
By using the right keywords and including them in strategic places on your website, you have a much better chance of ranking well when customers look for them.
The first step to ranking well in local search is choosing the right keywords.
Once you've identified what people are searching for, it's time to put them in strategic places on your website. You can do this by using:
Keyword density – The percentage of times the keyword appears throughout the article. The general rule is around 1-2% or around 1-2 keywords per 100 words. DO NOT KEYWORD STUFF!
Keyword placement – Where do the keywords appear on the page? Are you using keywords in your titles, metadata and throughout your content? A general rule of thumb is to have your focus keyword appear in the title, URL, Meta Description and introductory paragraph.
Keyword relevance – Does the keyword match your content? If your keyword is off-track and not a focus of your content, then you could be hurting your rankings. You need to ensure that your keyword matches your content so that users obtain the information they are looking for and not random bits information they didn't want or need. Read more about Google's Helpful Content Update here.
You should also pay attention to how customers find your business.
There are a few different ways that you can use location data to optimize your business.
Location data is an important part of your website and social media profile. Using it in your website's meta tags, title tag, and description will help drive traffic from local search engines like Google My Business (formerly known as Google Places). It's also a good idea to include location-specific information such as hours of operation and any promotions or discounts you may be running on your business listing pages on Yelp, TripAdvisor, Bing Local Listings, Facebook Business Page etc…
Location plays an important role when it comes to optimizing email marketing campaigns with geo-targeted content that speaks directly to consumers who have expressed interest in your product or service. This allows marketers to reach out directly.
"We found this place using Google Maps."
You're not the only business owner who hasn't yet realized how important local search is to your bottom line. If you don't already know, local search optimization can help your business increase visibility in Google Maps, on mobile devices and on desktop computers. And while some businesses aren't aware of it, optimizing for local search today is essential to increasing your chances of being found in the first few pages of results when people are looking for companies just like yours nearby.
The good news is that there are several things you can do right now to get started on local SEO (search engine optimization) with minimal effort:
Use keywords in titles and ads that customers use when searching for products/services like yours;
Include as much information about yourself as possible in website content so that users will be able to find you easily when they're searching online;
Build links from other websites by networking with other businesses and posting content regularly on industry blogs or forums where other professionals could see it; .
Where did they begin their brand research?
Both are critical components of local SEO, as both types of location data influence search rankings. Not only that, but you also need to know where your competitors have their physical locations. This will give you an idea of who you're competing against in the marketplace and how much money they're spending on local PPC ads.
How did they find answers to their questions?
Google, Google Maps and the search engine itself are the most common places people go when they want to find something. If you're not there, then you're missing out on opportunities for customers to find your business. People also use Google My Business (formerly Google Places) to claim their business listing and make sure that it's up-to-date with accurate information about hours of operation, contact info and more.
In addition to these popular platforms, there are also other ways people use search engines like Bing or Yahoo! Search that can help local businesses increase their visibility online:
Both are critical components of local SEO, as both types of location data influence search rankings.
Google Maps is the most popular search engine for finding local businesses, which means that if you don't have your business information in Google Places or Google My Business, you're missing out on a huge opportunity to increase your web traffic and convert more customers.
Google Maps gives users one-click access to directions from their computer or mobile device and allows them to find local businesses in seconds—and it all starts with business data being entered into the right places by our clients.
If you haven't already claimed your business listings on Google's free tools like Google My Business or created rich snippets for each location (i.e., opening hours), then start doing so now!
Tips to improve your local rank
If you're worried that local search optimization will be too difficult to manage, don't worry! We've got you covered. To start off with, it's important to understand the difference between organic and paid search results. Organic listings are the ones that come up first on Google when someone searches for "best coffee shop in San Francisco," while paid results appear below them. If you want your business to show up on these pages, there are a few things you can do:
Include keywords in strategic places on your website – When customers visit your site, they're looking for answers about what they can expect from working with or visiting your business. Make sure that their questions are answered by including keywords throughout various pages of content so they can learn more about your company without even having to ask a question!
Pay attention to how customers find their way back – Some people might stumble across one of your posts on social media or through an email newsletter; others might be searching for reviews online before making any decisions about which coffee shops nearby offer the best services around town. Whatever approach works best for each individual customer should be considered carefully so that each individual person receives personalized experiences.
A Quick Local Search Engine Optimization FAQ's
What is local SEO and why it is important for SEO?
Local SEO is the process of optimizing your website to rank well in search engines for local keywords. It's important because it helps you connect with customers who are looking for your services, and it helps you get more customers who are already in your area.
How do I optimize local search?
There's no single way to optimize local search engine optimization. You have to be creative and strategic, because every business is different.
The first thing you need to do is determine what keywords you want your business to appear for in search results. Then, use those keywords in your website copy and page titles (the text that appears at the top of the browser window when someone searches for something). You can also include those keywords in meta tags (the information that appears below a link in search results).
Is local SEO effective?
Yes, local search engine optimization is effective. Local SEO is an essential part of any successful marketing strategy, and it's one of the best ways to attract customers in your area. It's also incredibly important for businesses that want to stay relevant and useful to their customers, as well as for those who want to expand their reach.
What is the difference between SEO and local SEO?
SEO stands for search engine optimization. It's the process of optimizing your website to rank higher in search results.
Local SEO is a subset of SEO that focuses on optimizing your website for local searches. This means making sure you are showing up in Google when people type relevant keywords like "pizza restaurants near me" or "dentist in New York City"
Conclusion
Local SEO is a powerful marketing tool that can help your business stand out from the crowd. If you're looking to grow your business with local search engine optimization, there are many factors to consider. The most important thing is to make sure that you understand what your customers want and how they find local businesses in their area.
With this knowledge in hand, you can target keywords that will help them find what they need quickly and easily when searching online—and on top of that, those keywords will boost your ranking as well!
We love talking about local search strategies! If you want to have a no obligation chat about local search optimization, we're here to help! Contact us on 833-277-8273 or email us directly at [email protected].