SEO Tips for Real Estate Websites – Let's Go!
Real estate is one of the most competitive industries on the internet. If you want to get ahead of your competition, you need to be using Local SEO techniques that will improve your website's rankings in search engines. In this article, we'll go over 10 local SEO tips for real estate websites you can use to tweak and boost its performance in Google searches. Local SEO is also extremely important when you are in crowded, saturated markets such as New York City.
READ: What is SEO / Search Engine Optimization?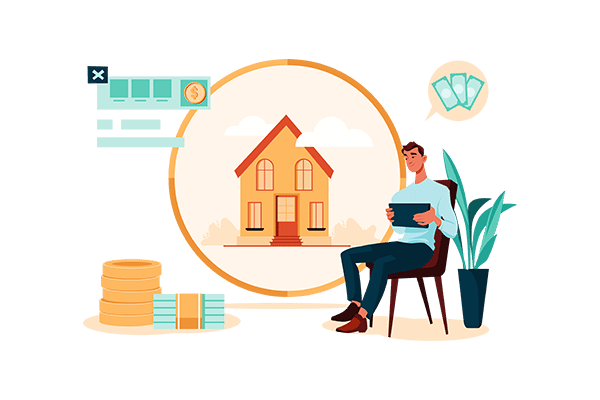 1. Make sure your search engine optimized real estate website is mobile friendly
Make sure your site is mobile friendly. Your real estate website should be responsive and load quickly, but you also want to make sure that it's easy to use on mobile devices.
Make it easy to navigate on a phone. In addition to being responsive and loading quickly, your real estate website should be easy for people using a phone or tablet to navigate through as well.
Make sure it's easy to read content on a smartphone screen so potential clients don't have trouble reading your content while they're out looking at properties (or they might think twice about working with you).
2. Make sure your site loads quickly
You may have heard that Google penalizes websites with slow loading times, but what does that mean for you? The short answer is this: if your website takes longer than 3 seconds to load, the average visitor will leave. The longer they wait, the more likely they are to close their browser and never come back. That's bad news!
Fortunately, there are simple things you can do to ensure that your pages load quickly—and we have some tips in this post as well.
The best way to keep your visitors happy is to reduce the amount of time it takes for them to load pages. A page that takes 3 seconds or less will load instantly on most devices. However, if the page cannot be rendered within 4-5 seconds, visitors will start abandoning your site. Here are some simple ways that you can make your website faster:
Use a tool like Google Page Speed Insights to analyze your site and find out what you can do to make it faster.
If you're using WordPress, try installing the W3 Total Cache plugin for free caching.
Fix all the broken links on your site, including redirects from old URLs to new ones.
READ: How Your Website Structure Could Be Affecting Your SEO
3. Leverage local schema
Local schema is a structured data markup language that helps search engines understand the content of your website. It is one of the best SEO tips for real estate. It allows you to specify relevant information about your business, including the location, name, address and phone number. As these are common topics searched for by users searching for real estate agents in their area, local schema can be a great way to increase your visibility on SERPs.
To implement Schema Markup on your website, start with Google's Structured Data Markup Helper.
4. Generate consistent NAP information
You should be sure to generate consistent NAP information.
Name: Your business's name should be displayed in a variety of ways online and in your physical location, including on your signage, business cards and stationery.
Address: Make sure this information is accurate across all of your online properties as well as in one place that you can easily update if it changes (like a spreadsheet or file on Google Drive). Include the full street address so Google knows where you are located, not just a PO Box number or an address associated with an office building.
Phone number: Your phone number should also match what's listed at each location where customers can interact with you face-to-face (like a physical store) or via phone calls/emails/messages (like customer service).
5. Set up Google My Business and Bing Places for Business
The next step is setting up Google My Business and Bing Places for Business. This is an important SEO tips for Real Estate. You can do this by going to the following websites:
After you've completed these steps, make sure that your business is verified on each platform by doing a search for it in Google or Bing and checking if the listing appears at the top of the results list when you click through to it from there.
6. Make sure each page on your site focuses on one city or neighborhood, not the whole area you serve
Make sure each page on your site focuses on one city or neighborhood, not the whole area you serve. The goal of this strategy is to allow people who are looking for a specific type of property (single family homes) in a specific part of town (the northeast side) to find exactly what they need. It also helps Google understand that your site is focused around a specific location and could be ranked higher than sites with more generic titles.
For example, if I'm searching for "real estate agents in my area," I want to know what neighborhoods they work in and what types of properties they handle so I can decide whether they're right for me.
You can accomplish this by identifying what you want to rank for, and then creating a page that's dedicated to it. If you specialize in selling single-family homes in Northeast Portland, create a separate page on your site for each neighborhood where you have listings.
7. Publish local content that people in your area want to read.
In order for your site to rank well in Google, you'll want to focus on publishing local content that people in your area want to read.
You should write about topics that are relevant and important to the people who live in the area where you work. For example, if you're a real estate agent in Dallas, Texas, then it makes sense for you to publish a blog post about how much millennials love living downtown because of all their nearby attractions or events.
Your goal should be providing useful information that potential home buyers need when making their decisions regarding purchasing property here!
8. Build a link profile from local businesses and organizations.
Link building is a long-term strategy that will help you build trust, get more traffic, and increase leads and conversions. When you're building your link profile, it's important to focus on quality over quantity. Don't go looking for links from shady websites or communities such as Fiverr or Craigslist; instead, look for links from local businesses and organizations that may have an interest in working with real estate agents.
Local business websites are good places to start because they're likely using similar keywords as you are so the link wouldn't be considered unnatural by Google's algorithms. Other places to look include:
Local news sources
Local government websites (like city hall)
Associations related to your industry (such as brokers' boards, etc.)
9. Create social media profiles for your business and use them!
Social media is an incredible marketing tool. It's also a great way to engage with your audience and build awareness about your business. Using social media can help drive traffic to your website, generate leads, and help you build your brand.
Social media can be used in many ways for real estate agents:
Create social media profiles for each of your businesses (if you have more than one). You should use them regularly, as well as post relevant information that pertains to the listings on those pages.
Post pictures from open houses and other events related to selling properties through your real estate agency. If someone sees their friend's house on social media they might think "Hey! They sold their home!" This could lead them down the path of using a realtor when they want sell theirs too!
Engage with people who comment on posts or share content related to what you do professionally as an agent so that they feel like part of the community in which they live (or want live).
READ: How To Manage Your Social Media Marketing Week
10. Optimize photos with alt tags (and user engagement-friendly captions)
Alt tags are the alternative text that appears when you hover over an image. They're important because they tell search engines what the image is about, and they also help people who use screen readers to read web pages. Make sure your alt tags are descriptive and engaging!
Google suggests that you use relatively long alt tags—five to ten words long. But don't go overboard; the text shouldn't exceed 100 characters, which is about 20 words.
For real estate agents, local search is critical. You want people to be able to easily find you through Google or other search engines, so that they can contact you and schedule viewings of homes for sale.
You also want your websites to rank well in local searches so that when prospective buyers are looking for houses on the market, your website will show up at the top of those results.
Local SEO can make a big difference for real estate agents who want to drive relevant traffic to their websites and increase the number of people that come into contact with them.
Conclusion
And that's it! We hope these tips help you to optimize your local real estate website so it is more likely to rank on Google. Remember: Your goal should be to generate relevant traffic for your target audience, not necessarily just drive them to one page of your site. If you follow the steps outlined above, then you will be well on your way towards getting more phone calls from potential clients who are looking for homes near your!
WE can help you sell more homes! We provide real estate SEO that will get your listings found!