If you own a local business, then you know the importance of search engine optimization (SEO). If someone is looking for a specific type of product or service in your area, it's crucial that their search results include your business. But what if you could get more specific than that? What if there was an opportunity to target even more people who are searching with intent to buy from local businesses? That's where local search optimization comes into play.
READ: What is SEO / Search Engine Optimization?
What is Local Search Optimization?
Local SEO is the process of optimizing your website for local searches. It's a subset of SEO that focuses on getting your site ranked in search results for local businesses.
Local SEO can be a great way to get more customers to your business, especially if you don't have a lot of money for advertising and marketing.
READ: Local SEO Checklist 2022: 13 Optimization Tips to Get Local Customers
Local Search Algorithm Example
Google uses local search algorithms to help you find the best results for your query and make it easier for you to get what you want.
A local search algorithm is a way of ranking websites based on where they're located, so that when you type in something like "pizza near me," Google knows that you're looking for pizza near your current location, not some other one.
The algorithm takes into account things like distance from your location and reviews from other users who have eaten at similar places. It also looks at other factors such as the types of businesses nearby—for example, if there's a lot of competition nearby or not much competition, that might affect how well a particular pizza place ranks.
Local SEO Statistics
Local SEO is the second most popular search term, according to Google. It has more than doubled in the last five years and accounts for more than 50% of all mobile searches.
In fact, local SEO results are trusted by consumers because they know they're getting what they want: a specific product or service that's close to them at an affordable price with no fluff or BS. So, if you have a brick-and-mortar business that sells products or services locally, don't underestimate the power of local search optimization!
How does Local Search work?
Local search results are based on the physical location of a user or business. This means that when you search for "pizza" on Google, the results will be different depending on where you are.
If your IP address shows that you're in New York City, but your physical location is somewhere else (such as in San Francisco), then the result shown is most relevant to where it was physically located at the time of searching (San Francisco).
If someone searches "pizza" while they are physically located within 10 miles of an Italian restaurant, then Google will return results related to that particular Italian restaurant because it has been verified by Google's algorithm as being close enough to what was searched for (pizza).
In some cases, if a user searches something like "pizza," but is located inside of a city radius around 50 miles away from an Italian restaurant with this exact name and no other similar pizzerias nearby – assuming there aren't any similar names – then their search may not produce any relevant results at all!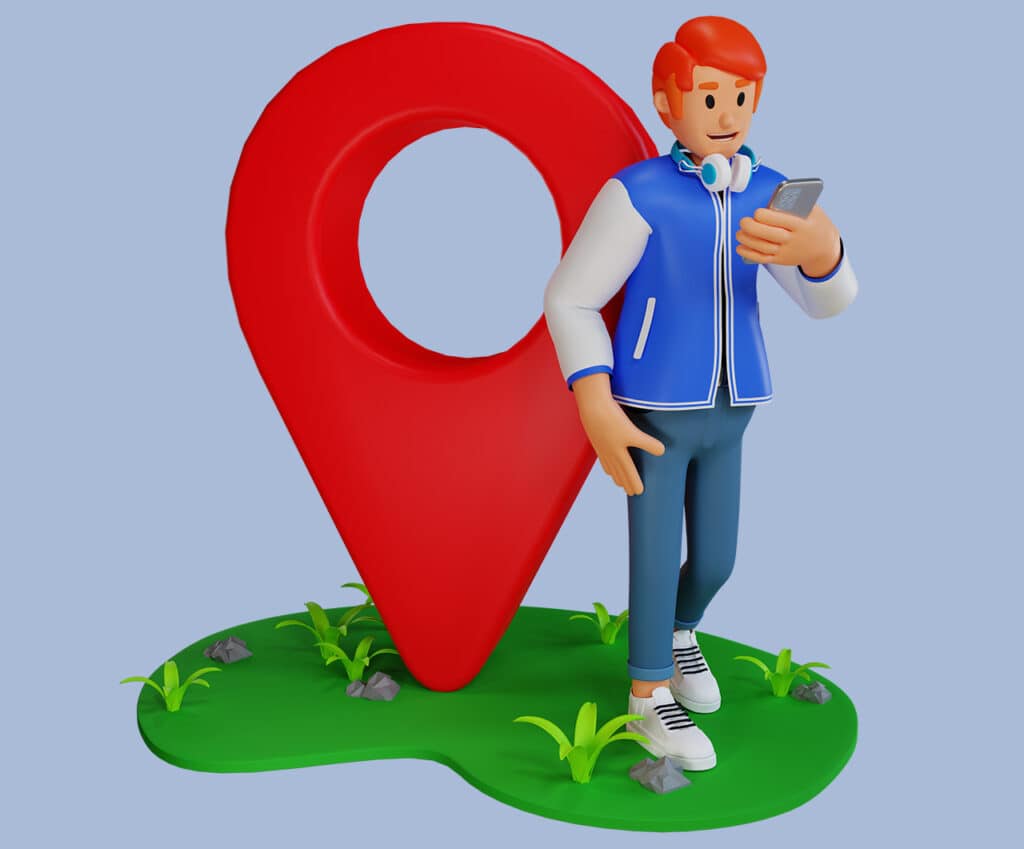 Why are local search results trusted?
You trust local search results because they are more specific.
You trust local search results because they are from people in the area.
You trust local search results because they have a local business address and phone number.
You trust local search results because they have a local business name.
How can you become an authority with local SEO in your area?
To become an authority in your area, you need to build up a reputation and get people talking about you. There are several ways to do this:
Get reviews from customers or clients. You can use review sites like Yelp and Facebook as a place for potential customers to leave their feedback on your business. These sites are also ranked highly in search results so if someone is looking for information about your company, they will likely find it there first!
Get links from other websites that point back to yours. Links are one of the most powerful ranking factors for local SEO (and all SEO). They show Google that your content is relevant and authoritative enough for them to rank it higher than other competing pages on their site.
Create a strong content plan mentioning specific keywords/phrases related only within certain geographic regions like cities/states etc., such as "the best restaurants (city name)" or "best doctors (suburb)" etc.; these types of articles tend to get shared more often by people, who are looking for local businesses. This will help you build up your brand and increase the number of people who know about your business.
Local SEO tips and tricks to rank higher
The good news is that it's much easier to rank higher in local search than in general organic search. The bad news is that you have to do some of the same things, like focus on local intent keywords, use a long tail keyword strategy, and build citations. Here are some other tips to help you capitalize on this growing trend:
Local Intent Keywords: You can do this by using Google Trends or other tools that allow you to see what people are searching for near your business.
Long Tail Keywords: These help with both relevancy and specificity when it comes to ranking higher in local searches. A long tail keyword strategy will increase the amount of traffic coming into your site through search engines without increasing costs dramatically.
Local Business Directories: Listing yourself on these directories isn't just important—it's essential if you want any hope of appearing within the top few results of Google Maps or Yelp! That's because most people still use these platforms as their primary source for finding businesses online (around 80% according to Statista).
Local intent is a simple concept: it means that when people search on Google or Bing using keywords that include "near me" or "in my area," they are looking for information about something nearby.
If this seems like common sense—and it should be—then why do many companies still overlook the significance of local SEO? The answer lies within how these sites rank organically within their geographic regions: websites tend not only rank higher but also generate more traffic when they're listed at the top of organic search results pages on Google because their material is relevant specifically to those target audiences who live around them.
Conclusion
As you can see, local SEO is a powerful tool for businesses. It allows them to reach customers who are specifically looking for their products or services in their area. If you want your website to appear frequently for searches for local businesses, you'll need to adapt your search engine optimization (SEO) strategies to meet local intent.
How well is your digital marketing strategy performing? We love talking strategy! If you'd like to have a chat with one of our Local Search Engine Optimization Experts, contact us directly at hello@bethesquare.com or call 833 277 8273 to organize a free strategy session!