Local SEO Checklist 2022 – Let's Go!
If you're a local business owner, you know how hard it can be to compete with big businesses and national chains. You might think that if you're going up against a huge company, then the only thing you can do is to pay for advertising on TV or the radio.
READ: What is SEO (Search Engine Optimization)?
However, this isn't necessarily true! Big companies often receive more traffic simply because of their size—they have more money to spend on advertising and they can afford to buy ads at higher cost-per-click (CPC) rates than smaller businesses in your area.
In fact, according to research conducted by Local SEO Guide*, SMBs that rank highly in Google's search results generate 67% more leads than their non-ranked competitors.
1. Follow Google's Local Search Ranking Factors
As with all search engines, there are a number of factors that Google uses to determine how your listing will rank in local search results. The most important one is the quality of your website and supporting material.
To ensure that you have a good chance at being considered for the top spot on page 1, make sure to follow these guidelines:
Use a responsive design so that your site looks good on any device.
Make sure you have an accurate address on your website, including the city and state.
Include a map of your location and directions from nearby landmarks.
Use schema markups to tell Google what types of businesses you are and where you are located.
2. Complete Your Google My Business Profile
To complete your Google My Business listing, follow these steps:
Click [Add a business]. If you don't see the option to add a new business, click [Manage an existing listing] instead and sign in with your Google account.
Enter your business's name and address information (you can also import from Google Maps), then tap [Next].
Choose whether to add photos of your services or products; if you do not have any images available, select "No photos yet." Otherwise, select "Yes." You will be prompted to upload photos from either your device or cloud storage provider like Dropbox or Google Drive when prompted during this process; please note that images must be at least 1200 x 1200 pixels in size but no more than 6MB per image file size limit when uploading via this method!
3. Local Schema Markup
Local Schema Markup is a way to help search engines understand the content on your site. It's like a mini-landing page for your business, with the aim of making it easier for Google to understand that you're located near a customer who searches in their area.
For example, if someone searches "Mexican restaurants San Francisco," Google will show results with the word "San Francisco" in the title or address field as well as schema markup that says they're located there.

You can do this yourself so that when someone searches using any version of those keywords — even just something like "Mexican food" — you'll appear first among local businesses.
Google provides an extensive list of local markups here: https://support.google.com/merchants/answer/1012762?hl=en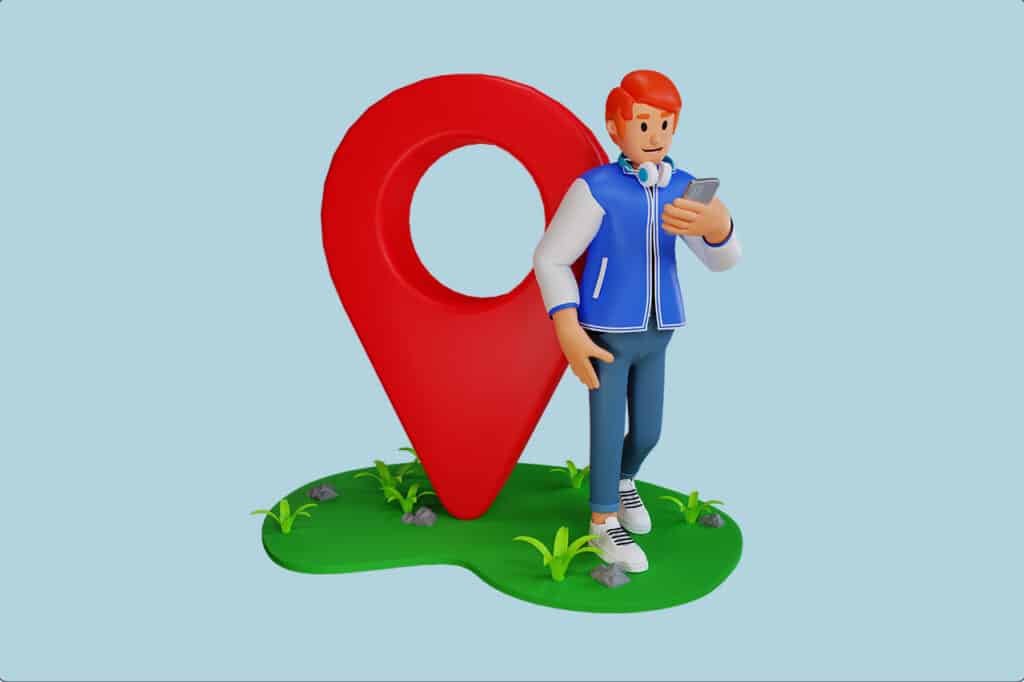 4. Optimize Your Site for Local Keywords in the Top 3 Positions
Use local keywords in your title tags.
Use local keywords in your meta description.
Use local keywords in your H1 header tag.
Use local keywords in your image alt text and title attributes (if applicable).
If possible, include a location-based keyword phrase within the URL path of each page on your site (i.e., www.example.com/new-york-restaurant/menu), as this is often what users will type into Google search to find you.
5. Create Content That Mentions Your Cities & Neighborhoods
The first step to reaching local customers is making sure your content is relevant to them.
Create content that mentions your cities and neighborhoods. You may think that it's obvious, but if you aren't mentioning the specific city or neighborhood you serve in multiple places on your site, you're likely missing out on customers who are searching for businesses like yours nearby. This can also be helpful when people search for "best [city] restaurants" or other keywords where location matters. (For example: "best [city] restaurants near me")
Use local keywords in your URLs and titles. Search engines reward pages that include local information with higher rankings by placing them higher up in their results pages—so use local keywords whenever possible! Include the name of the city when describing what you do (e.g., "Serving [city name] since 2013"), as well as any major landmarks; this will help searchers understand exactly what kind of business they're looking for before clicking through to discover more about it!
READ: 5 Content Strategies That Support Your SEO Success
6. Update Your Locations & Lists Where You're Listed
The first step in getting more customers is to get yourself noticed. Here are a few places to start:
Update your Google My Business profile. This is one of the most important things you can do, since it's the starting point for many people looking for local businesses. Make sure your business address, hours, phone number and other details are up to date across all platforms (including Facebook). You should also respond quickly if someone leaves an unauthenticated review on your listing.
Update listings where you're listed online. It's important that wherever online directories list your organization—Yelp, TripAdvisor and others—to make sure they have accurate information about the location of your business (not just its name). You may also want to consider using third-party tools like Localeze that help connect these different sources together so they're easier to update in one place without having multiple accounts set up everywhere else!
7. Publish Content on Your Site That Highlights Local Leaders and Community Involvement
Be sure to feature local leaders and community involvement. Being a new business in town is no excuse for failing to reach out to the people who live there. Take advantage of your site as a platform for giving back, showing appreciation, and strengthening relationships with the community you serve.
Showcase local events. If you're hosting a fundraising event or other community-oriented activity, list it on your site—it's the perfect way to show customers that you're invested in their well-being!
Talk about local issues. Use this space as an opportunity to build awareness around important topics like immigration policies or water conservation efforts; this type of content can be especially effective when paired with calls for action (e.g., "If we all pitch in $5 each month, we can make sure our city's public schools stay open").
8. Improve Your Reviews in Google My Business & Other Places around the Web
You've probably heard that reviews are a top factor that local shoppers consider when choosing a business. With your competitors nipping at your heels for the same customers, you need to make sure you're doing everything possible to get positive reviews and maintain them.
To start building up your reputation:
Ask for reviews from clients after they've had a positive experience with your company. You can do this via email or in person (if they're already there) or even as part of the checkout process on your website.
Encourage happy customers who haven't yet left one by sending out emails reminding them how easy it is to leave one and offering incentives like discounts or free products if they do so within a certain time frame.
Make sure all of the information on Google My Business is accurate and up-to-date, including both physical address information (like hours of operation) and contact info for different people in different departments if necessary.
9. Have a Fast Website Speed
Google has made page speed a ranking factor in local search.
That's right, you can't just rely on organic rankings anymore. You also need to increase your visibility with paid ads and content that ranks well in Google Maps.
If you want to rank highly in Google Maps, you need to have a fast website speed. And not just for Google, but for your customers as well! According to research done by Akamai Technologies, 40% of mobile users abandon websites if they take longer than three seconds to load (and this increases with each passing second). It's important that your site loads quickly because it affects both user experience and conversion rates.
READ: How Your Website Structure Could Be Affecting Your SEO!
10. Use a Mobile-Friendly Design & Be Present in App Stores
To ensure that your business is easy to find no matter the device, use a mobile-friendly design. A responsive website will serve users who land on your home page regardless of whether they're using a desktop, tablet or phone.
Some of these tips may seem like common sense, but it's surprising how many businesses still don't follow them! To ensure that your business is easy to find no matter the device, use a mobile-friendly design. A responsive website will serve users who land on your home page regardless of whether they're using a desktop, tablet or phone.
Another important tip is being present in app stores; there are many apps that allow people to search for local businesses and if you aren't listed there then it means fewer customers seeing your listing!
11. Make it Easy to Find You on Social Media Networks like Facebook, Twitter, and Instagram
You should make it easy for people to find your business on social media networks like Facebook, Twitter, and Instagram. Your social media accounts can help you expand your reach beyond local customers. That's because many people use these channels to connect with businesses that are not based in their area. The more active and visible you are on these platforms, the more likely you'll be able to attract new customers from across the country or even from other countries!
To increase visibility on social media channels:
Make sure your business is listed correctly by using the correct username (if there is one), image (if applicable), and description (make sure this includes all relevant keywords).
If possible, provide links back to other pages of your website that contain keyword-rich content. Internally linking to other relevant pages throughout your blog and website helps search engine crawlers and your users find information and the context of your website.
12. Build Inbound Links from High Quality Domains With Citations Consistently
You need links on high quality sites that are relevant to your niche. This helps you rank in search engines and also helps your website's authority and trustworthiness.
To start building inbound links, use tools like Ahrefs or Moz. Both of these platforms provide a list of all the websites that link back to your site. You can then reach out to these webmasters via email and ask them if they would be willing to include a link back to one of your pages on their website (like an "About Us" page).
13. Track Your Progress Using the Right Tools like Moz & Ahrefs
Now that you're set up and ready to go, it's important to track your progress. You can get a sense of how well your efforts are working by using tools like Moz and Ahrefs. They both provide detailed analytics so you can see how much traffic you're getting from each platform, as well as the keywords they use to find your site. This information is crucial for gauging where your customers are coming from and what kind of marketing campaigns should be prioritized in order for them to stay on top of their game.
Get your local SEO dialed in for greater success.
The first step in getting your local SEO dialed in is to make sure you're using the right tools. If your business doesn't have a website yet, we recommend using Google My Business (GMB). This free tool is a free and easy way for businesses to create a page that shows up when people search for them on Google. It's where people go when they want information about your company or location.
Once you've got GMB set up, it's time to pick up some other helpful web tools:
Bing Places for Business – For those who prefer Bing over Google, this app lets users add their business listings and edit them from any device with an internet connection. Users can also manage their social media accounts through the app as well as monitor reviews from consumers who've visited their place of business. The site also provides tips on optimizing their listings, so they'll show up higher in searches than they did before they started using it!
Yelp – If there's anything more important online than having good content on social media platforms like Facebook or Instagram then I don't know what it would be–except maybe having good reviews too!
Conclusion
With these 13 tips, you'll be well on your way to achieving success in local SEO. We hope that this has been a useful guide for you, and if you have any other tips or questions about how to optimize for local search, please let us know in the comments below!
Want to know how we can get you seen by thousands of locals? Contact us at hello@bethesquare.com or 833-277-8273 to have a free local SEO strategy talk!