For most businesses, search engine optimization (SEO) is a skill that's desperately needed but not always available in-house. Even if you have an employee who does search engine optimization on the side, it can be difficult to keep up with changes in Google's algorithm and other factors that affect how your website ranks in search results.
READ: What is SEO / Search Engine Optimization?
In this post, we'll go over "What are SEO services?". What to look for when hiring an SEO company and share some tips for creating a partnership that works for both parties.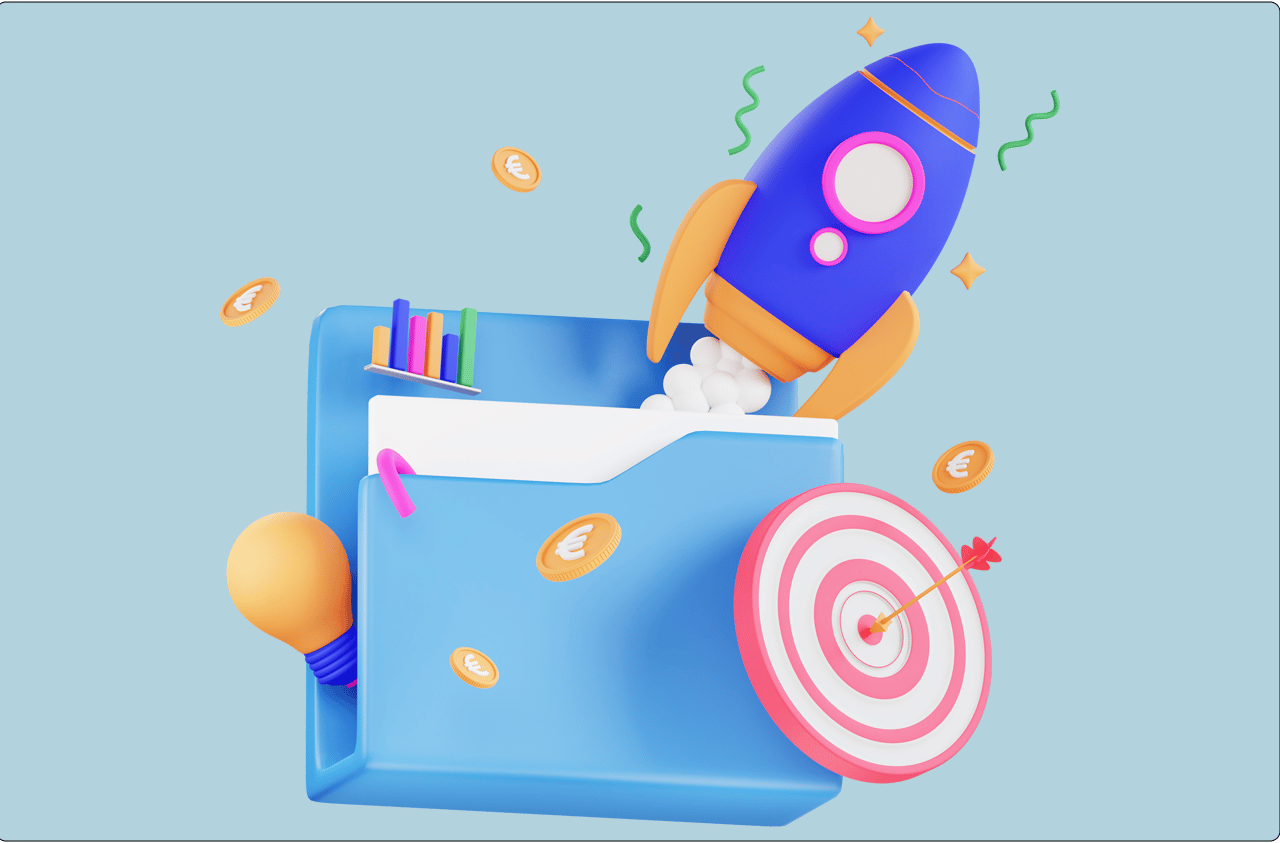 What are SEO services?
SEO services are a way to help your site rank higher in search engines. This means that people will see your website when they are looking for something related to what you offer. SEO services can also help you get more traffic, leads and conversions from the search engine results pages (SERPs).
SEO is short for Search Engine Optimization, which is the process of improving your webpage's visibility in organic search engine results. Organic refers to how a page appears when someone searches for something; it's not paid advertising or marketing efforts (which would be referred to as "inorganic").
What does Google say about SEO?
Why are SEO agencies different?
SEO agencies are different from other companies because they're experts in search engine optimization. They offer a range of services, including creating websites that rank well and writing content that's optimized for the major search engines like Google.
SEO agencies can help your business grow by making it easy for people to find you online. This is crucial because if people can't find you, they won't buy from you! Maybe your company doesn't have enough web traffic yet, or maybe there are other issues preventing customers from finding what they're looking for on your website—an SEO expert can analyze these issues and come up with solutions so that more people will visit your site and ultimately buy from it too.
How Do I Choose the Best SEO Services & Company?
It's not easy to find a trustworthy, professional SEO services, and there are many factors to consider when you're looking for one. It's important for the agency to have experience in local search engine optimization—this means they'll know how to make your website rank well in Google Maps and other popular maps services like Yelp. You should also ask about their previous clients' experiences with them; if they have a long list of happy customers then it may be worth taking a closer look at their work.
Why is SEO from Be the Square Digital Marketing the Best?
The internet is filled with companies that claim to know what they're doing when it comes to search engine optimization. But how do you know which company will be the best fit for your business?
Here are a few things to consider when choosing an SEO company:
Is this a team of experts or just one person who knows the basics?
Does this team have experience working with businesses like yours?
Do they have industry experience and knowledge, or are they learning as they go along with your project?
Does this company have a proven track record of results?
Are they able to show you examples of their work, or are they just giving you numbers and statistics that don't really mean anything?
Does this company offer value beyond SEO, such as content marketing and social media management?
Are they open to discussing changes in your strategy if something isn't working or needs tweaking?
Be the Square Digital Marketing is the best SEO Agency around because we're experts who know how to get your business to the top of Google. If you're looking for a company that can help grow your online presence, contact us today!
How can Be the Square handle all our online marketing needs?
If you're looking for SEO services, it's important to ask the marketing agency how they can tackle all of your online marketing needs. A good search optimization company should be able to design and develop websites that are optimized for search engines, as well as handle other aspects of digital marketing like social media marketing and email marketing campaigns. If a company can't handle all of your digital marketing needs, then you should look for a different SEO agency.
What are the benefits of using Be the Square for my SEO needs?
Our digital marketing agency is able to offer a number of benefits that can help grow your online presence. We can handle all aspects of search engine optimization, including content writing, link building and social media management. We also offer website design services that include responsive design so that your website looks good on any device.
If your advertising budget is limited and you don't have the time or resources to take on a full-service agency, we recommend using a specialist who excels in one particular area (such as just SEO). However, if you have some extra cash sitting around, we highly recommend hiring an all-inclusive agency, like ours!
Why would you trust Be the Square?
We've been in business for more than a decade and have built up our reputation as an industry leader. That's because we are the best at what we do: optimizing your website for search engines.
We can handle all of your online marketing needs, including SEO, PPC advertising, social media management and more. We also have a highly trained staff of in-house experts who spend their days researching and keeping up with the latest changes in the industry. Our team is constantly learning new techniques that can help you improve your online presence and increase traffic to your site. We use our knowledge base to help guide you through the process of creating a successful campaign.
We know that you have many choices when it comes to online marketing. Our goal is to be the best choice by providing our clients with the highest quality service, while also ensuring that we are constantly learning and improving our skills. We believe in working hard every day to make sure your campaign is successful.
What would happen if we hired the wrong SEO, and would it damage our brand?
We're not just talking about losing your reputation, but also the financial damages that can be caused by hiring an SEO who isn't qualified. If you're an e-commerce company and your site goes down frequently due to technical issues, you could lose thousands of dollars in potential sales. The bottom line is that hiring the wrong company for the job can be very costly.
At Be the Square Digital Marketing, we take pride in our ability and that we will exceed your needs. We know how important it is to find the perfect fit for your business and make sure they are a good match for your culture.
If you are looking for a company that will take your business to the next level, then Be the Square Digital Marketing is the right choice. We don't just build websites and put them online; we invest in each client and get to know their needs. From there, we create a plan based on those needs so that we can create a digital presence that will help grow your business.
Quick SEO Services FAQ's
What SEO Services Do SEO Companies Offer?
When you are looking for an SEO company, there are many different services they can offer. Some companies will focus primarily on website design while others may be more concerned with link building and content creation. Here is a list of the most common services that you can expect from an SEO agency:
*Website Design
*SEO Consulting
*Link Building
*Content Creation
*Social Media Optimization (SMO)
How can SEO help my business?
SEO can help you increase your website traffic, which will lead to more sales. More people will know about your company and its products/services, and they will be able to find it easily when they are searching for something related to what you offer. This also means that more people will be able to contact you directly through their website if they want to purchase something or inquire about a service.
How exactly does SEO work?
SEO is a long-term strategy, not an instant fix. If a company promises you that they can get you to the top of Google's search results in just a few days or weeks, then they are lying to you. It takes time to build up your website's reputation as well as attract new visitors who will be interested in what you offer.
The first step is to make sure that your website has everything it needs in order to rank well. This means having a strong on-site optimization strategy, including relevant content and good design. You should also make sure that you are using social media channels correctly, so that people can easily find what you have to offer.
How Do I Choose the Best SEO Company?
When you are looking for a top-notch SEO company, there are many things to consider. You need one that is experienced in the industry, has a solid reputation and can deliver results while staying within your budget. Here are some tips on how to choose the best SEO firm for your business:
1. Research the company's website – Before contacting any SEO agency, make sure to thoroughly research its website. Look at what services it offers clients as well as its portfolio of past projects. This will help you get an idea of what type of work they have done and how successful they have been with their clients.
2. Ask for references – Once you have narrowed down the list of potential agencies, ask for references from past clients.
3. Get a free consultation – In addition to asking for references, ask each agency if they can provide you with a free consultation (or at least part of it). This can help you get more information about their services as well as see how well they communicate with clients.
What does SEO Services include?
An SEO audit of your site and a report outlining what needs to be done to improve it's ranking potential.
Keyword research for on-page optimization.
A list of the best keywords to target based on their popularity, difficulty and estimated search volume.
A plan for how you can use these keywords in order to attract new visitors that will be interested in what you have to offer.
A list of the most important backlinks to your site, and suggestions on how you can generate more high-quality backlinks.
A report on Google's latest algorithm updates and how they affect SEO strategy.
Conclusion
As you can see, there are many factors to consider when hiring an SEO agency and Be the Square Digital Marketing has everything that you need. With years of experience in the industry, our team knows exactly what it takes to bring your business to the top of Google searches. We have worked with some of the largest companies in their respective fields, so we know exactly what works best when it comes time for us to help out our clients.
Contact us directly at hello@bethesquare.com or call 833-277-8273.